Adapting to Changing Skill Needs to Boost APAC Supply Chain Resilience

Together with megatrends like globalisation, climate change, and tech advancements, the global pandemic has pushed APAC supply chains to make drastic changes. It has also encouraged companies to reskill or upskill their workforce to boost their supply chain resiliency. Let's deep dive into these updates and how companies cope with these new demands. 
How Megatrends Shape Supply Chains Today
Many things have changed in supply chain management and planning over the last couple of years. However, it's crucial to note that the global health crisis isn't the only factor that set things in motion. In fact, long before the pandemic hit, SCM and procurement experts had already predicted seeing certain changes in how organisations do business because of megatrends, such as:
The rise of eCommerce

Tougher market competition

Increased preference for on-demand manufacturing

Advancements in mobile and cloud computing

Increased utilisation of AI, machine learning, and robotics

Integration of sensors and IoTs in supply chain apps

Increased urbanisation and exponential growth of digital capabilities of cities

Steep competition among companies looking for new talents

Significant climate changes that affect investment decisions, production processes, and technology adoption

Increased emigration and brain drain in some APAC countries
Besides prompting organisations to restructure their SCM process, these megatrends also increased the demands for new skills. For example, the increased popularity of eCommerce has caused the Chinese Ministry of Commerce to rethink its action plan and make adjustments such as:
Reskilling rural areas as the country shift its focus from agriculture to manufacturing

Reskilling of logistics companies to effectively manage and dispatch the increased number of eCommerce-ordered parcels

Upskilling grass-root companies to adapt to increased demand for cross-border eCommerce
How Are Companies Adjusting to the Demands

The World Economic Forum (WEF) estimates that around 1 billion people need to reskill by 2030. As a result, APAC and the rest of the world are racing to reskill talents. Quite notably, besides tech skills like automation, machine learning, and robotics, companies are also putting a lot of value into teaching soft skills like collaboration, interpersonal dynamics, and creativity to help talents transition into new roles.  
One example of a company actively helping its employees to reskill is Amazon. In 2019, the eCommerce giant announced that they would allocate $700 million funding to reskill their highly-skilled workforce. The company has implemented several training programs like the Amazon Technical Academy to help its employees. 
Besides reskilling, thousands of organisations also make room for upskilling. Both companies and employees agree that it's a must to learn new skills in these trying times to stay on top of challenges such as the huge gap in the talent market.  
Noticeably, the talent gap problem has been affecting hundreds of supply chains across APAC. In manufacturing companies alone, about 70 percent hope to address their workforce skill gap and talent crisis through external and internal training initiatives. Logistics and retail experts also insist on upskilling staff for automation, and digitalization can help people keep their jobs. 
While upskilling and reskilling can eat a large chunk of an organisation's budget, many argue that these are worth-it investments that can most certainly improve supply chain resilience. 
Changing Skills for Supply Chain Resilience

The pandemic is still ongoing and affecting economies across APAC and other regions. Moreover, megatrends also continue to influence supply chains, making it incredibly important for organisations to adapt and put more value into reskilling and upskilling existing talents.  
In a way, adapting to these situations can help companies stay afloat, especially those implementing a hiring freeze because of budget constraints. It also helps improve retention rates – a major advantage for supply chains requiring a massive workforce. 
To adapt to these changing times, here are some tips that you can use when upskilling or reskilling your staff: 
Embrace mobile and online learning

Share ideas among peer to encourage collaborative learning

Automate upskilling and reskilling program enrollment

Create a culture of continuous learning among your employees

Tap into tech solutions like learning management systems

Gamify some of the programs to keep things fun and enjoyable

Opt for bite-sized training programs 

Allocate enough time to complete training by providing paid training sessions 

Tap into real-life examples and case studies
Find Your Star Team Members with The Supply Advisory
While many organisations all over APAC prioritise upskilling or reskilling, it won't hurt to consider adding new team members. At The Supply Advisory, we can help you find people with specific skills sets. Our extensive network of SCM and procurement professionals allow us to connect our clients with the best candidates. 
Feel free to drop us a line for any concerns or questions about our SCM executive recruitment solutions. We also encourage you to subscribe to our weekly newsletter to get more updates and insights on everything related to supply chain management and procurement.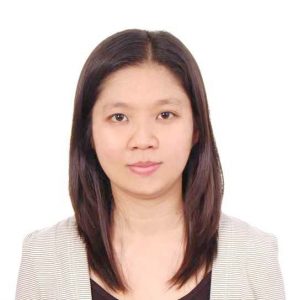 Aileen Apuntar-Laqui is the Director – Operations & Research at The Supply Advisory, a leading executive recruitment firm specialising in Procurement & Supply Chain.
You can view the The Supply Advisory website or contact them directly at info@supplyadvisory.com for a more detailed discussion.