How to Beat the Applicant Tracking Systems (ATS): 10 Best Practices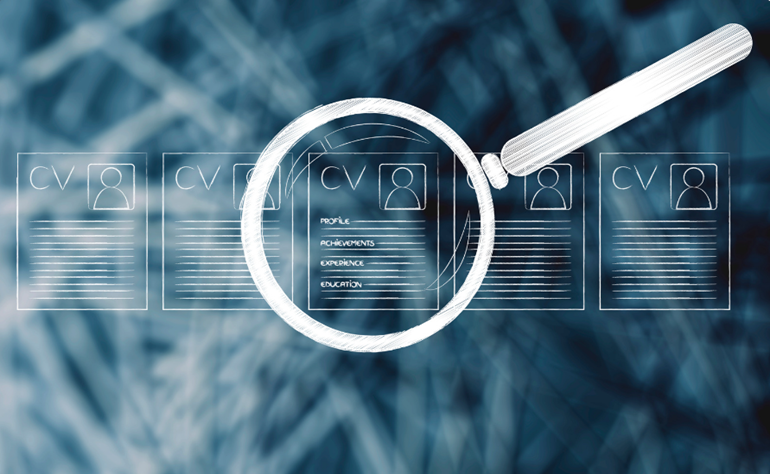 Did you know that according to research from Jobscan, over 98% of Fortune 500 companies use Applicant Tracking Systems or ATS?  But first, what is ATS?
ATS or Applicant Tracking System is a software that works like a human who manages the hiring and recruitment process for businesses through collecting and organizing numbers of applicants. How does it work? Imagine that you are brewing coffee, the grains of it are the resumes submitted by applicants that will enter your cup which is your business, and then you place a coffee filter on top of it. This filter is the ATS, whereas you pour the liquid coffee into your cup, it allows the liquid to flow through, but leaves the coffee grounds.  Just like the coffee filter, this software scans and screens all the submitted resumes to aid recruiters in quickly identifying the best, most qualified candidate.
If you're an applicant and this is the first time that you found out or heard about ATS, you might think or feel worried that your resume might be missed because it was not able to pass the system screening in the first place. Since majority of hiring companies uses ATS, how will you get past it?
10 Tips in Beating ATS

Use and include the right and relevant keywords.



Keep in mind that ATS is a software that uses artificial intelligence that has algorithms. Meaning, the system is programmed to read and scan for specific relevant words that the recruiter has identified for each of the open job positions. Hence, if you want your resume to be seen by ATS, it is very important that you include these keywords. To know the right keywords to use, make sure to review the qualifications listed and implied in the job posting such as skill requirements or even the job title itself as these simple details will help you identify relevant words or phrases that might be best to incorporate in your application paper. You can also opt to use the same keyword twice or more in a way that naturally emphasizes your skills and experiences for more visibility from the system.

Ensure to allot a space for skills section


Since ATS scans for keywords that are relevant to the job posting, make sure to list down all your technical and special skills that are in line with the position you are applying for. For example, if the job opening is a Supply Chain Manager, your application should be incorporated with relevant skills to supply chain accompanied by words such as planning, distribution, warehousing, inventory, and supplier management. Relating the details on your resume to the job description will give you a better chance of getting noticed.

 Choose for roles you qualify for



It might be easy to highlight keywords and skills in your resume but are you the right candidate for the role post? Being qualified doesn't necessarily mean that you have to match every single requirement but of course let's say if you are a chef, and you applied for a supply chain process consultant role, do you think you have a chance to get in? Obviously not, because the role is too far from being a chef. Hence, before applying to a specific job, ensure that you have the right core skills to perform. Relevant details are always important.

 Avoid tricks



Though using relevant keywords may be applied more than once to your resume for a higher chance of getting noticed, do not attempt to just write the word multiple times in a row. For example, putting words in a repeating format like "inventory, inventory, inventory" somewhere in your application. Even you pass ATS through this trick, don't forget that a recruiter, "a human" will still review it and they will eventually find out. Imagine how bad this could appear for your image if found and how it can seriously damage your future job prospects even if you originally had the chance. Aside from that, you might also lose respect and credibility from employers which of course, we do not want to happen.

Write out those acronyms


Different employers may also have different ATS settings, they might have configured the keywords in an acronym format or the full version when the system is searching. Hence, it's best that when you have acronyms for example, "ERP" under your skills section, ensure to also put the equivalent long-term version "Enterprise Resource Planning".

Keep it simple and avoid fancy formats



In order for ATS to easily scan your resume and pull the information, use generic fonts such as Arial, Times New Roman or Calibri. Avoid using tables and graphic elements, instead, you may use bullet points, italics, bolded and underlined words when you want to draw attention to something specific.

Avoid images or graphics



ATS will most likely convert your resume into a text-only file in order to be scanned. Images may just disrupt the scanning phase. Hence, any pictures or type of graphics doesn't really contribute to your resume as it cannot read visuals.

Use and submit the correct file type



When uploading resumes through an online job application, you might notice that there is a note that indicates the recommended file type such as word or pdf document. Do not ignore it as recruiters are already telling you that these are preferred type of documents by their application tracking system. Best that you follow to avoid ATS skip your resume.

Use basic language



You might be tempted to use a slightly less traditional section heading along with unusual words in your resume when applying for a particularly creative role to catch the attention of the recruiters. However, it is not recommended when you are dealing with employers equipped with ATS as the system may get confused with your choice of words. Hence, its always best to use the simple or standard words that are easy to understand whether the one reading is a human or not.

Keep your online information up-to-date


Technology is always powerful and that being said, some ATS can do more that just scanning resumes. ATS can also look for information on the web to verify if the information indicated on your resume completely matches with whatever you have available online. So don't leave your profile out there outdated.

Do you want to make sure your resume is ATS-friendly? Visit us at The Supply Advisory for more details.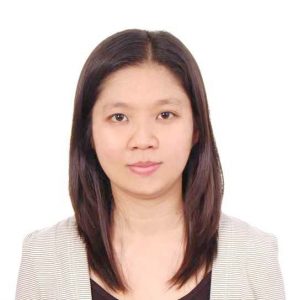 Aileen Apuntar-Laqui is the Director – Operations & Research at The Supply Advisory, a leading executive recruitment firm specialising in Procurement & Supply Chain.
You can view the The Supply Advisory website or contact them directly at info@supplyadvisory.com for a more detailed discussion.