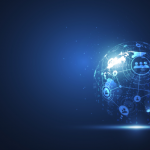 Job Description
We are partnering with a Fortune 500 MNC in the Energy space in securing multiple Procurement/Buying Specialist positions that are based in Singapore.
The role involves planning and purchasing of goods and services, compliance with and execution of category management strategies, contracts management, and working on continuous improvement projects and cost-saving initiatives. 
At least 5 years of experience in procurement or production environment, ideally in Oil & Gas, Semicon, Electronics, and Aviation, is required. SAP and MS Excel knowledge, and advanced procurement certifications are preferred, while knowledge of P2P is a plus. The role also requires strong understanding of technical drawings and specifications. 
If you have suitable experience or know anyone who does, please contact us soon by writing to us at info@supplyadvisory.com with an updated resume in Word format.
Ananya Sinha Roy
EA License: 21S0517 I Registration ID: R1217869