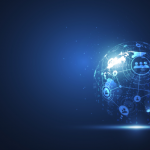 Job Description
We have partnered with a Fortune 500 MNC in the Energy space in securing a Singapore-based Senior Production/Inventory Planner.
The position will be responsible for materials demand planning requirements, forecasting, and inventory performance optimization and management.
At least eight years of relevant experience in manufacturing/production/inventory planning, SAP knowledge and ability to write Excel Macro, and strong analytical skills are required for this role. If you have suitable experience or know anyone who does, please contact us soon.
This is a permanent role open for Singaporeans and Permanent Residents, preferably.
Please write to us at info@supplyadvisory.com with your up to date resume in Word format for further discussion.
Ananya Sinha Roy
EA License: 21S0517 I Registration ID: R1217869