Supply Chains: Diversifying in ASEAN Countries
Over the recent years, China, known as "the world's factory", had almost taken over the global manufacturing of goods. More and more countries have been dependent on it due to their cheap labor costs and tariffs. However, as companies face economic challenges since pandemic period, resilience has been one of their main focuses. Afterall, the demand for China has been very high over the years and due to this, their costs have also risen. This is making companies dive into diversification strategies to reduce their reliance on China and at the same time, be able to mitigate risks in different trade disruptions.
How companies are diversifying in ASEAN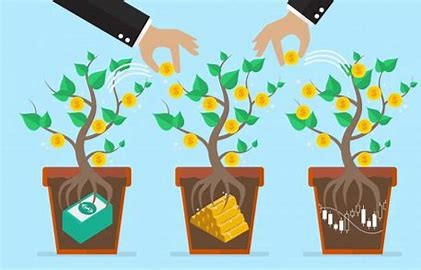 Diversifying can be very challenging as the outcome could still be a gamble due to its unpredictable nature.
Still, many manufacturers have taken different strategies to their operations. One example is Procter & Gamble (P&G), one of the largest consumer goods companies in ASEAN. As part of their approach to diversify, they have scattered their manufacturing operations throughout ASEAN countries like Malaysia, Indonesia, Philippines, Thailand, Vietnam and Singapore. According to a case study from an online article that I've recently read, you will find P&G's regional headquarters for global business units in Singapore which also serves as their Innovation Centre. While their business service Centre is in the Philippines, you will find their marketing hub for some of their wellness and beauty products in Thailand. Aside from this, some of their manufacturing operations are also located in Malaysia, Indonesia and Vietnam. This agile approach had given them an advantage in adapting and reacting to unexpected changes in demand and supply where if one region suffers, there are still others who remain available. Similar with Nike, they do not depend on just one country for their products because they make it in more than 30 countries around the globe so that in case unexpected political, weather or regulatory related events occur, they have the opportunity to shift around.
Another example would be Dyson Limited, a Singaporean technology company that originated from England, who moved their manufacturing to Malaysia where the costs are thirty percent lower. While some companies, like Apple, Dell, Google and Amazon from US and Europe, have also engaged into outsourcing their products by moving portions of their operations in other countries from Southeast Asia.
Even manufacturers within Asia are starting to open plants in nearby areas, engaging into the so called "China+1" strategy. This strategy is about diversifying your investments in available ASEAN countries rather than entirely pulling it out of China. This trend has captured the eye of many manufacturers as increasing labor and tariff costs along with trade wars led them to look for the most favorable location as an alternative aside from China.
Diversification of Supply Chain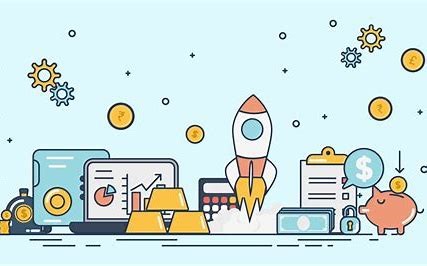 Supply chain issues are an ongoing struggle for companies due to upstream events. Creating pressure for manufacturing leaders to investigate every possibility that will help them expand while still being able to deliver excellent products and services. Their efforts to diversify their supply sources have been beneficial to ASEAN economies as the region has caught the attention of many businesses since ASEAN has been offering free trade agreements even before the global pandemic. Aside from that, they do not just diversify supply but also the demand and workforce. Among the ASEAN countries, Indonesia, Malaysia, Philippines, Thailand and Vietnam were the most attractive alternatives. These countries are in a prime position to attract manufacturers looking to support their operations outside of China.
In response, governments within ASEAN are welcoming major industries and sending out investment opportunities to hungry investors with their best offers in terms of relocation costs, supplier accessibility, labor costs, skills, friendly taxes, and regulators. Cambodia, Myanmar and Vietnam, as an example, recently made it to the ranks on Asia for lowest operating costs, where Cambodia leads as the most ideal ground for clothing sectors followed by Myanmar, and with Vietnam as third, but has higher potential in expanding its operations because of its wide range of employment opportunities and higher logistic expenses.
Some others are aggressively promoting innovation and automation through high-tech manufacturing like Singapore and Thailand, who offers a modern and complex production structure with better opportunities for skills development and technological innovation.
Having so, ASEAN-owned companies have been equipped with an ultimate advantage to do business with investors from partner countries. Providing an economic win-win situation for both parties in terms of accessibility to products, goods and raw materials. Even small businesses from ASEAN countries whose offerings are digitalized and support innovation can improve their market access and enhance services for export. These productivity improvements brought by industrial technologies from developed countries are also likely to increase demand for average quality products.
More than ever, there is surely a room for efficiency as the region becomes more tightly integrated with electronic makers in Malaysia and Vietnam, automotive and packaged food companies in Thailand, and industries ranging from petrochemicals and apparel to pharmaceuticals in Indonesia, the Philippines and Singapore.
Though considered a destination of choice, organizations will need to evaluate the negative impacts that may still occur especially if relocating becomes more distinct. This may result into higher fees, possible delays, shortage, and product quality. Given the possibilities, supply chain leaders will need to create contingencies and mitigation plans to quickly resolve these types of risks and issues when they arrive. If businesses are to remain competitive in the face of these dynamics, they must radically reinvent and transform their supply networks.
I'd think that these manufacturing strategies are likely to continue for a while as Diversification of Supply Chain stands as a prominent factor influencing business sustenance and growth.
If you have laid out or are in the midst of laying out your strategy for Supply Chain Diversification and are looking at support from the Talent piece, we are more than pleased to help! Our consultants are industry experts that collaborate to ensure your business has access to the very best regardless of their location. Visit the "The Supply Advisory" to learn more.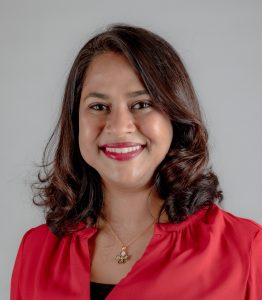 Ananya Sinha Roy is the Director at The Supply Advisory, a leading executive recruitment firm specialising in Procurement & Supply Chain.
You can view the The Supply Advisory website or contact them directly at info@supplyadvisory.com for a more detailed discussion.